11 tags
VISITORS AND VIEWERS FLOCK TO SEE CRUFTS 2013
The Kennel Club today thanks everybody that helped to make Crufts 2013 such a huge success, as visitor numbers to the event increased by three percent and viewing figures on More4 and Channel 4 hit an all time high. The number of people attending Crufts 2013, which took place at the NEC, Birmingham from 7-10 March, increased by three percent from 145,000 in 2012 to almost 149,500 this year. An...
Crufts 2013 - Saturday 9th March
Saturday was another fantastic day at the World's best dog show! We took the chance to wander around many of the stands and visited many friends old and new. It took quite a while to get from one hall to the next due to only being able to take three steps for people wanting pictures of and to fuss the boys, but we don't mind that at all, we love talking to people about them and giving...
Crufts 2013 - Thursday 7th March
We had a fabulous time at day one of Crufts, despite feeling incredibly ill and migraine stricken, I took my pain relief and soldiered on! First off we headed to the press room where I collected my reporter press pass and was handed the usual literature of the day which included vouchers for various stands which I intend to check out in the days to come, namely the Eukanuba dog food stand which...
Watch Crufts 2013 on TV and YouTube!
The final night of the nation's favourite dog event, Crufts, is to be broadcast for the first time on Channel 4 on Sunday. More4 will continue its coverage across the remainder of the annual four-day show. With Clare Balding at the helm, Channel 4 will cover the grand finale of Crufts 2013 for two and half hours, from 5.30pm – 8pm, on Sunday 10th March. More4 will be covering the first three...
12 tags
Help-A-Dog-A-Thon, powered by Samsung – Donate a...
  Celebrating 20 years of Crufts sponsorship, Samsung wishes to deliver and share its commitment and care to dogs. Samsung, Blue Cross, and Crufts have come together to launch the Help-A-Dog-A-Thon Facebook app, and are  calling for your help to participate in providing much needed health checks for homeless dogs being cared for by the pet charity Blue Cross.   Come and "adopt" your very...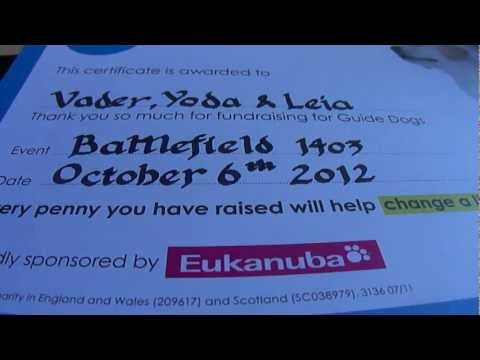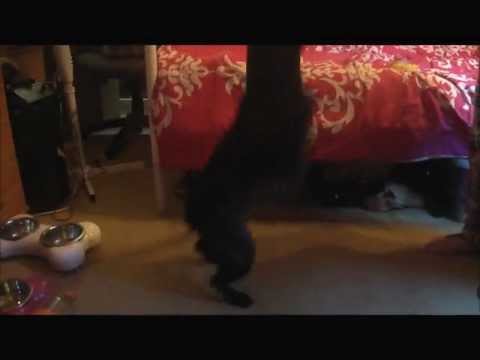 Vader's sock review @tripawds.com →